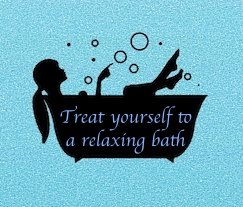 12 oz Soothing bath soak with your choice of goat milk or yogurt power and options for fragrance or unscented. Keep in mind that goat milk powder has a somewhat pungent fragrance by itself, so if choosing that option a fragrance is preferred. Comes in a cello bag.
Use 2-4 Tbsp per bath
Some additives and botanicals are offered at an additional fee for your bathing pleasure, it's your choice!
Base ingredients:
Your choice of yogurt or goat powder, tapioca powder, corn starch, sea salt, sodium chloride, fragrance oil or essential oil.