2 oz Bottle with Lid, 12 bottles per lot or buy in bulk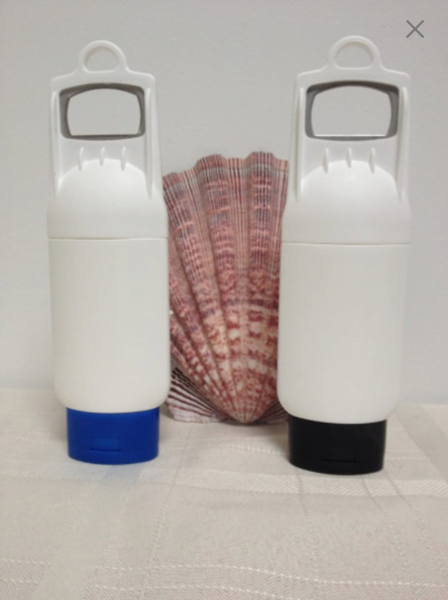 These tottle bottles are unused and come with a blue or black lid. They're great for dispensing lotions, sunscreens, and hand sanitizers. There is a bottle opener at one end as well as a loop that can be hung on a lanyard or in the shower. These are great for the beach, to carry in purse, or attach to back pack or carry all bag. Plenty of uses! Each one holds approximately 2 oz.

I am selling in lots of 12 bottles and lids for only $12 per lot ($1 each bottle)
-OR-
You can choose to purchase all that I have, a total of 108 bottles (48 with blue lid, 60 with black lid) for a better bulk price of 70 cents each bottle

I'll cover the shipping cost!