Almond and Orange Triple Butter Soap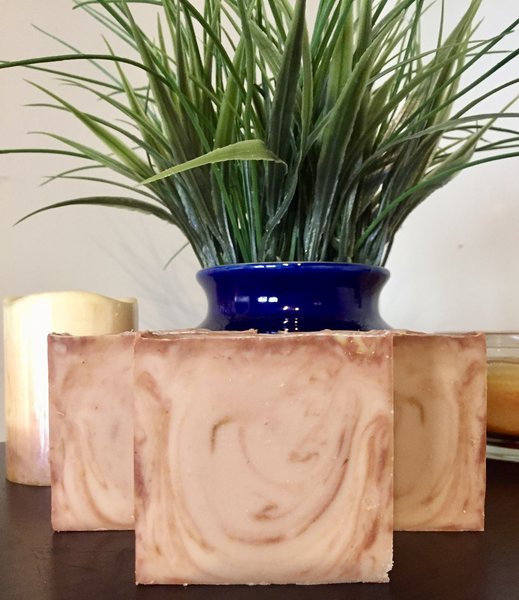 This soap is a blend of almond and orange that is invigorating and very unique! This amazing soap contains so many nutritious ingredients, you won't be able to get enough! The triple butter formula consists of cocoa butter, shea butter, and kokum butter making a nice long lasting and skin loving bar. Goat milk and a touch of honey were added for a great lather.
My personal formulation for soap typically contains Coconut Oil, Olive Oil, Palm Oil, Rice Bran Oil, and Castor Oil, and may also contain cocoa butter, shea butter, or kokum butter. When other ingredients are added such as goat milk, butters, or organic ingredients they will be listed in the description. Though I have some tried and true recipes, each batch is unique so please keep in mind that handcrafted soap may look different from batch to batch. Weights given are a generalization as they can change slightly as the soap ages and cures.
To get the longest and best use from your new soap, don't expose it to continuous running or sitting water. Use a well draining soap dish.
Allergies: If you have allergies or sensitivities, please read the ingredients carefully before ordering. If you don't see an ingredient list or if you have questions, please contact me and I will be happy to answer your questions to the best of my ability. Be aware, people with allergies to bees may also have an allergic reaction to products with beeswax. People with nut allergies may also have an allergic reaction to nut butters or oils such as Shea Butter and Almond Oil. If you are susceptible to skin sensitivities I recommend spot testing a small area for a few days before using it over your whole body. If skin irritation develops, discontinue use.