Argan and Coconut Oil Spray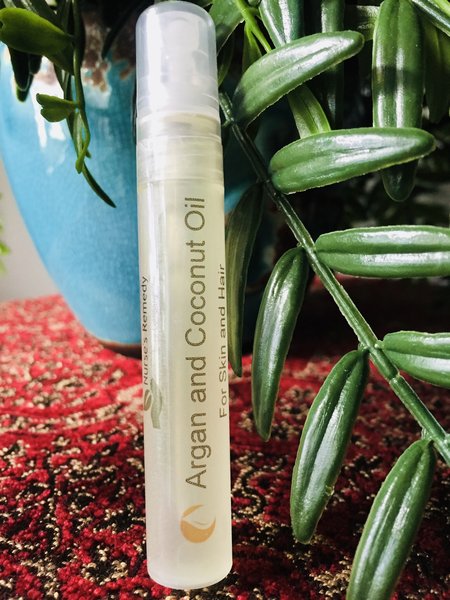 This 0.25 ounce spray bottle contains 75% argan oil and 25% coconut oil with a light beachy fragrance. Great for nourishing skin or hair.
Hair Use: Spray once or twice into palm of hand, run hands together, then work through ends of hair.
Skin Use: Spray once into palm of hand and rub over dry skin area. Absorbs quickly.