Aromatherapy Diffuser, Light Wood Color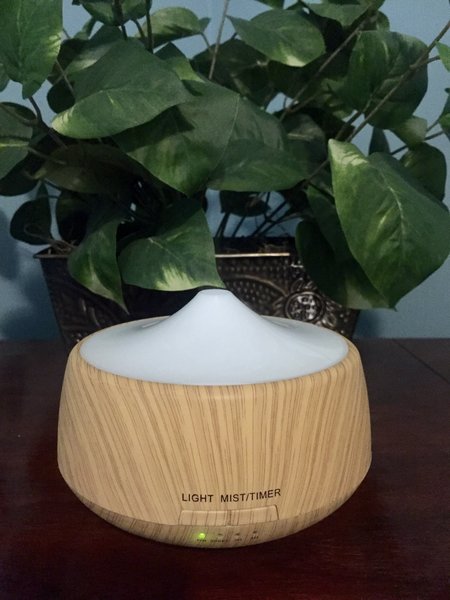 This is a great diffuser with several timer settings; 2 hours, 4 hours, intermittent setting, and 12 hours. Perfect for overnight diffusing. The light can be turned on or off and has seven color settings that can be set to single color or shuffle through all the colors. It has an auto shut-off if the water runs out.

How does an ultrasonic diffuser work? Water and essential oils are added to the diffuser tank. The diffuser creates ultrasonic vibrations that agitate the water and oils, causing separation of tiny water and oil particles that are released in a fine mist along with negative ions. Negative ions bond with positively charged free radicals which helps to clean and purify the air. The oils are also released into the air providing therapeutic benefits and aroma.

Diffuser Information:
Low profile, stands less than 4 inches high, about 16.5 inches circumference
For use with water soluble essential oils. Use only 100% pure essential oil, 2-4 drops per 100 mL water
Light colored wood look complements any decor
250 mL capacity
Output 30-50 mL/Hour
Covers approximately 400 sq. ft.
See Nurse's Remedy's Facebook page for recipes and useful oils to diffuse. https://www.facebook.com/nursesremedy/