Aromatherapy Roller Bottle, Craving Control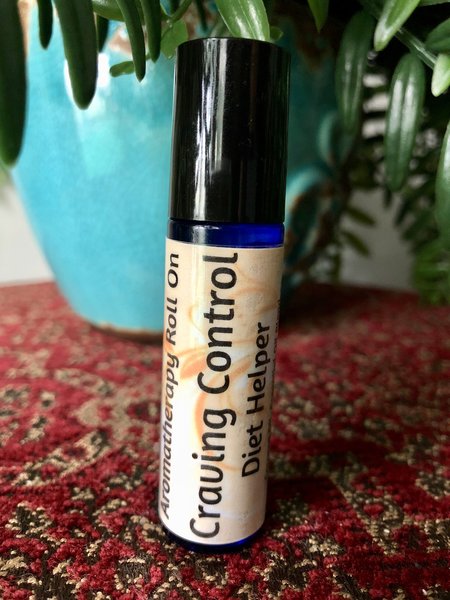 10 ml Roll on made with fractionated coconut oil and an essential oil blend for helping to fight food cravings.
Need help sticking to a diet? This might be just the thing to keep you on track. Roll oil on to wrists and back of neck as needed to keep cravings at bay. For immediate relief, roll oil onto palms of hands, cup hands together over nose and breath deeply several times.
The main oil used in this aromatic blend is Sweet Fennel. Fennel may play a role in aiding weight loss by suppressing the appetite and enhancing metabolism. Its anti-spasmodic qualities are also thought to relieve hunger pangs. Cinnamon, Patchouli, and citrus oils are also used frequently for their appetite suppressing qualities, and Lavender is added to help with anxiety and stress.
This oil blend will work best when used in conjunction with an overall weight loss plan that includes a healthy balanced diet, exercise, and adequate nightly restful sleep.
The blend includes Foeniculum vulgare (Sweet Fennel), Pogostemon cablin (Patchouli), Citrus bergamia (Bergamot), Lavandula agustifolia (Lavender), and Cinnamomom zeylanicum (Cinnamon leaf) in a base of liquid coconut oil.
STATEMENTS HAVE NOT BEEN EVALUATED BY THE FOOD AND DRUG ADMINISTRATION. THIS PRODUCT IS NOT INTENDED TO DIAGNOSE, TREAT, CURE OR PREVENT ANY DISEASE.