Aromatherapy Natural Cramp Relief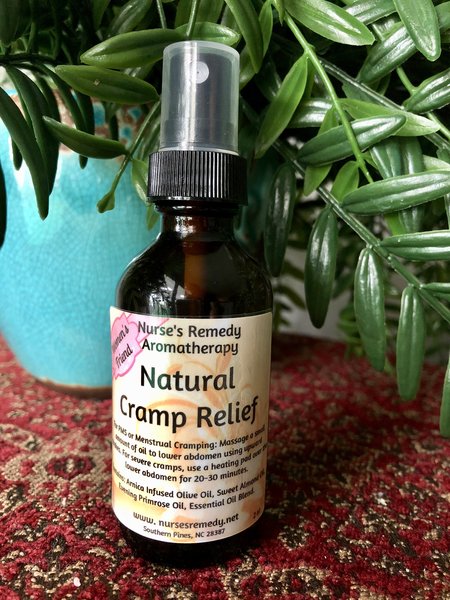 2 oz bottle of an oil blend made to ease menstrual cramping. Many women suffer from monthly PMS symptoms and cramping, this is a great natural remedy to help alleviate the aching and cramping that comes a few days every month.
This is a more concentrated oil for local use, not for use over the whole body.
For PMS or Menstrual Cramping: Massage a small amount of oil to lower abdomen using upward strokes. Inhale essences from hands when done. If cramps are severe, cover area of application with a layer of saran wrap and use a heating pad over the lower abdomen for about 20-30 minutes.
Contains olive oil infused with arnica flowers, evening primrose oil, sweet almond oil, and an essential oil blend of Lavender, Rosemary, Clary Sage, Juniper, and Lemon oils.
STATEMENTS HAVE NOT BEEN EVALUATED BY THE FOOD AND DRUG ADMINISTRATION. THIS PRODUCT IS NOT INTENDED TO DIAGNOSE, TREAT, CURE OR PREVENT ANY DISEASE.