Aromatherapy Roller Bottle, Lavender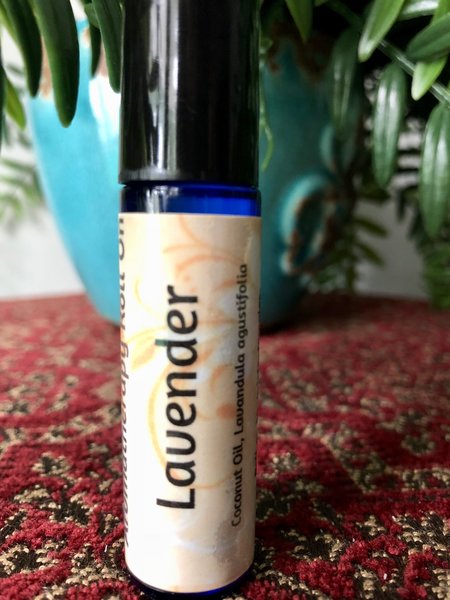 10 ml Roll on made with fractionated coconut oil and lavender essential oil. Lavender is a multi-use oil that is sure to be your go-to every day. It uplifts the emotions, eases tension and anxiety, helps soothe minor skin irritation like bug bites, and brings balance and harmony to the mind.
This Lavandula agustifolia oil is from France and boasts a rich floral, sweet aroma with slight camphoraceous notes.
Roll oil on to wrists, temples, and back of neck as needed to relax and de-stress at the end of the day. You can also roll oil onto palms of hands, cup hands together over nose and breath deeply several times to ease anxiety and stress and to help with sleep.
The blend includes Lavandula agustifolia (Lavender) in a base of liquid coconut oil.
*THIS STATEMENT HAS NOT BEEN EVALUATED BY THE FOOD AND DRUG ADMINISTRATION. THIS PRODUCT IS NOT INTENDED TO DIAGNOSE, TREAT, CURE OR PREVENT ANY DISEASE.