Aromatherapy Roller Bottle, Germ Away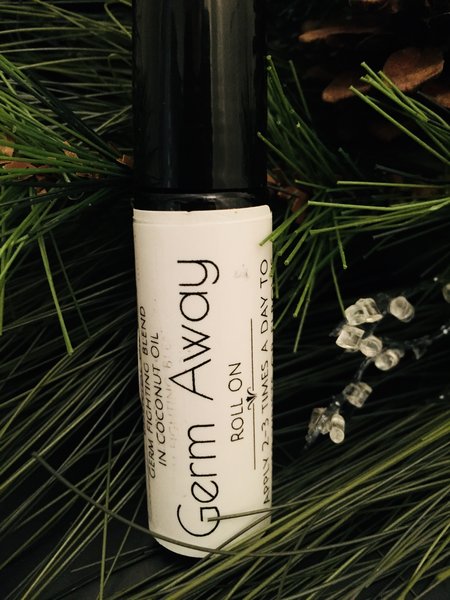 10 ml Roll on made with fractionated coconut oil and an essential oil blend for helping to keep germs and sickness away.
This germ fighting blend helps keep you well and is aimed at boosting the body's immunity. Roll oil on to wrists and back of neck as needed. You can also roll oil onto palms of hands, cup hands together over nose and breath deeply several times.
The blend includes Syzygium aromaticum (Clove), Citrus lemon (Lemon), Rosmarinus officinalis (Rosemary), Eucalyptus radiata(Eucalyptus), Cinnamomum zeylanicum (Cinnamon Bark), and Origanum vulgare (Oregano) in a base of liquid coconut oil.
*THIS STATEMENT HAS NOT BEEN EVALUATED BY THE FOOD AND DRUG ADMINISTRATION. THIS PRODUCT IS NOT INTENDED TO DIAGNOSE, TREAT, CURE OR PREVENT ANY DISEASE.