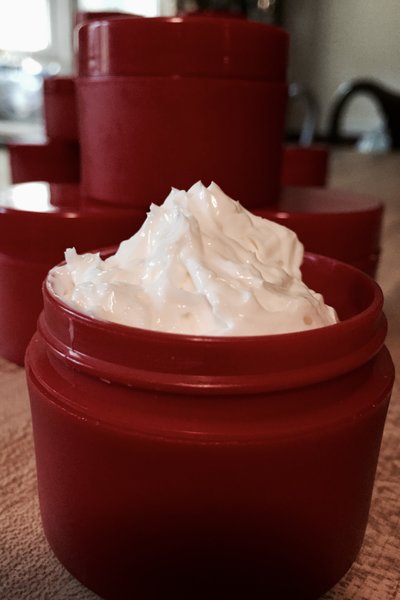 This beeswax lotion has so many great ingredients, your skin will love it! Just a little bit goes a long way so it will last for a long time. This lotion is thick but spreads easily and is absorbed well. Great for hands and feet, leaves a non-sticky supple feel to the skin.
Choose 1.5 oz in a red jar, or 4 oz in a blue jar.
Ingredients: Distilled Water, Aloe Vera 1x, Cucumber Hydrosol, Shea Butter, Jojoba Oil, Sweet Almond Oil, Safflower Oil, Emulsifying Wax NF, Beeswax, Stearic Acid, Cetyl Alcohol, Honey Quat, Phenonip, Vitamin E, Essential Oil Blend of Spike Lavender, Spearmint, Eucalyptus, Wintergreen.