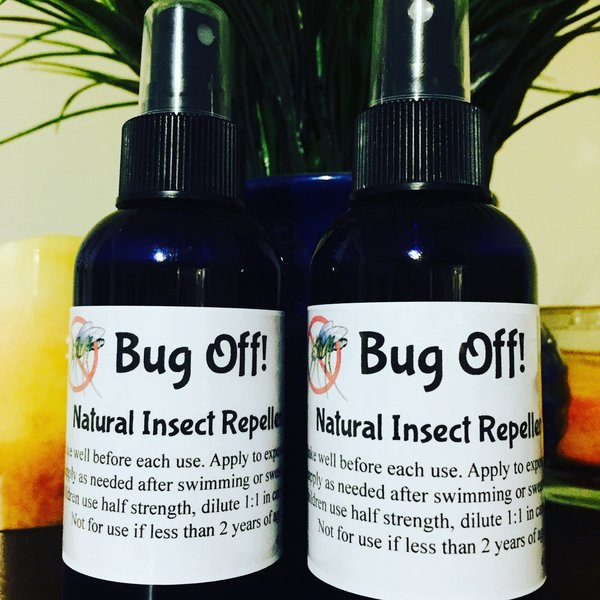 Enjoy the outdoors this summer with this insect repellent that uses essential oils and neem oil to keep annoying pests at bay. Formulated with high quality nourishing ingredients like argan oil and aloe vera this spray will leave your skin feeling soft and smooth!

Be aware that wearing an oil based product in the sun can lead to sunburn, so always apply a sunscreen first when using this product in sunny areas!
This products essential oils are formulated in a dilution rate for adults, 2%. For use on children over 2 years old, mix it 1:1 (half strength) with another carrier oil to dilute it to 1%.
4 ounce bottle with spray top.
Active ingredients: Organic Neem Oil, Lemon Eucalyptus Essential Oil, Cedar WoodEssential Oil, Citronella Essential Oil, Rosemary Essential Oil, Lavender Essential Oil, Vanillin.
Other Ingredients: Isopropyl Alcohol, Polysorbate 20, Argan Oil, Witch Hazel, Aloe Vera, Coconut Oil, Glycerin, Phenonip.