Car Aromatherapy Diffuser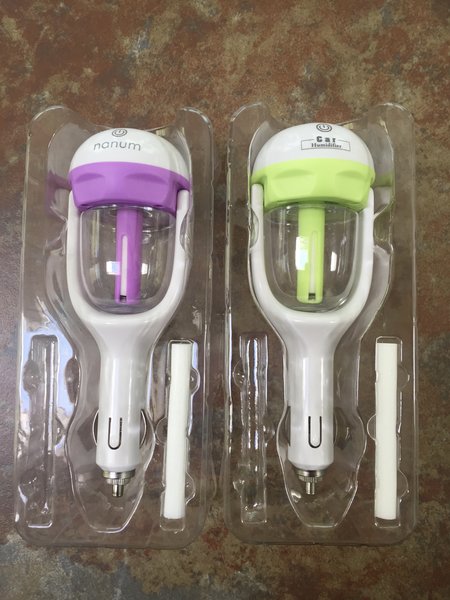 Do you need to stay alert during a long or late night trip? Do you experience road rage and need something calming to relax more while driving? This aromatherapy car diffuser is the perfect portable way to use your essential oils in your car. Fill the water tank, add 2-3 drops of essential oils to the water, plug in and turn on.
The diffuser has a touch button to turn it on and an indicator light to tell you what mode it's in. If the indicator light is red, the diffuser is off. Touch the button once and the diffuser will release a steady mist, the indicator light will be blue. Touch the button again and the diffuser will release mist intermittently, the indicator light will be purple.
The diffuser will run up to 2 hours. If left running continuously it has a 2 hour auto shut off.
Water soluble essential oils are preferred. Do not use synthetic aroma oils as they may clog the diffuser.
Water tank capacity: 50 mL
Diffuses approximately 25 mL per hour
Do not turn on without water in the tank

Aromatherapy car diffuser plugs into a standard car outlet.