Face Mask and Oatmeal Creme Lotion Duo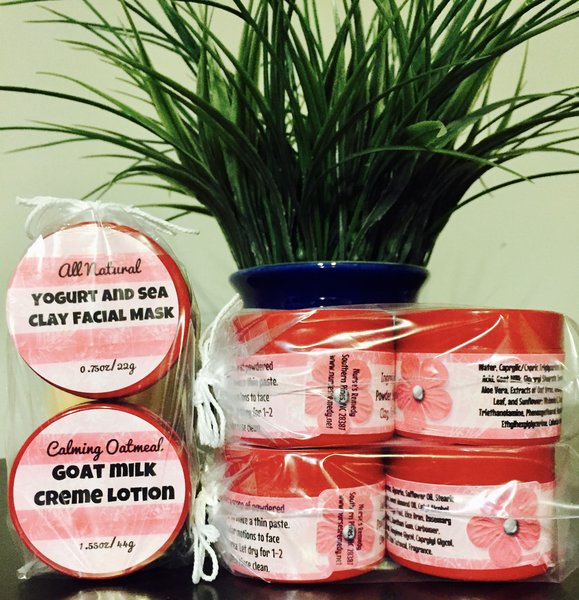 Inventory reduction
0.75 oz of Yogurt and Sea Clay Facial Mask and 1.5 oz of Calming Oatmeal Creme Lotion. The face mask helps clean and draw dirt and toxins from pores.
Start with a freshly washed face, mix a scoop of facial mask powder with water and use circular scrubbing motions to apply to the face avoiding eye area. Let dry for 1-2 minutes. The mask will feel like it's getting tight on the skin. Rinse with water or with a wet washcloth and pat face dry.
Use the calming oatmeal creme lotion any time, it works well for oily skin so it is best to use on t-zone areas such as the chin, nose, and forehead. The oatmeal helps to protect the skin and fights redness and itch. Great to use when going out in cold, windy weather to protect from the elements.