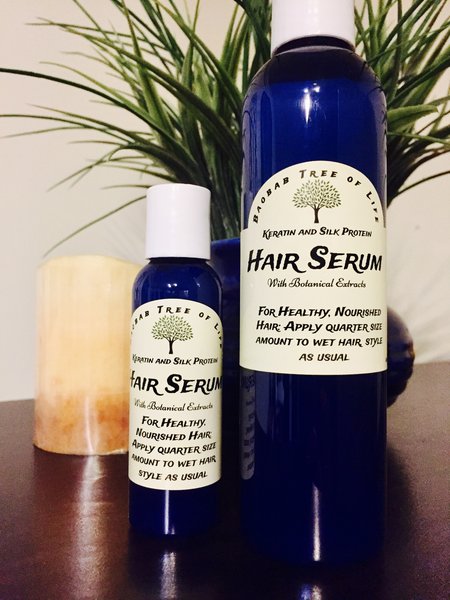 Special inventory reduction price. Moving these along to make room!
Nourishing hair serum with a light styling hold, perfect for hair that just needs a touch of hold without being weighed down. Apply to wet hair ends and blow dry. Contains vegetable based keratin, pro-vitamin B, silk amino acid protein, and extract from the Baobab tree as well as other botanical extracts.

The Baobab is an iconic African tree called the "tree of life" due to its ability to store water and withstand harsh climates. These trees can live for more than 2,000 years. Ancient folklore suggests baobab seeds provide strength, good health, and good fortune. For the hair it is said to provide an anti-aging treatment including damage recovery, protection, nourishment, strengthening and conditioning effects.