Wood Beads, extra large, 29 mm, 49 pieces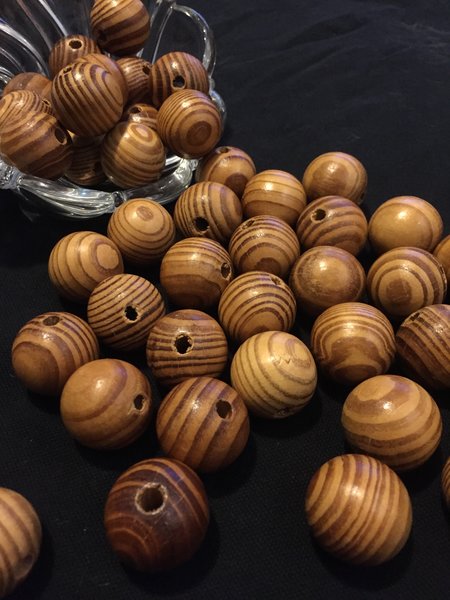 Over time I have built quite a collection of crafting and hobby supplies, but I often have more project ideas than I do time to complete them! I'm ready to let go of some of the things that I never used for projects, or that I bought too much of. Take advantage of the great destash prices and free shipping!
These extra large burlywood beads are 29 mm in size with about a 5.5 mm hole. See the picture of a bead next to a penny and a quarter for an idea of the size. I have 196 pieces that I never used. Selling in quantity of 49 pieces, or you can buy them all at a deeper discount, see the quantity choice and choose the one you want.