Lava Rock Pendant Necklace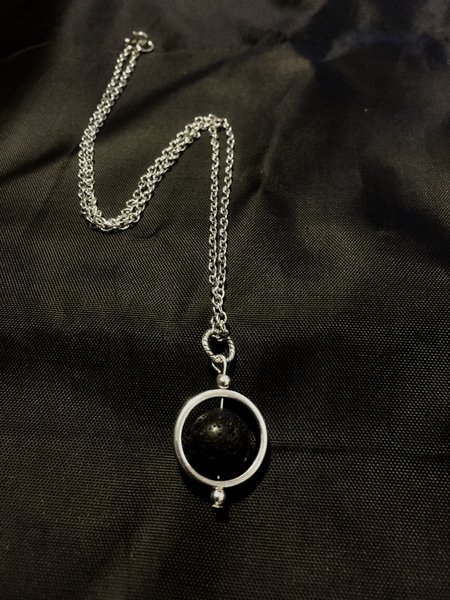 The chain is 20 inches long and silver in color. The pendant on this necklace holds a black 14 mm round lava stone.
You can place a drop of essential oil on the stone, wait for it to absorb, then wear to carry your favorite aroma with you all day. Make sure the stone is dry before putting it on so oil doesn't get on skin or clothing.