Lip Butter - Buy five get one FREE! Many flavors to choose from!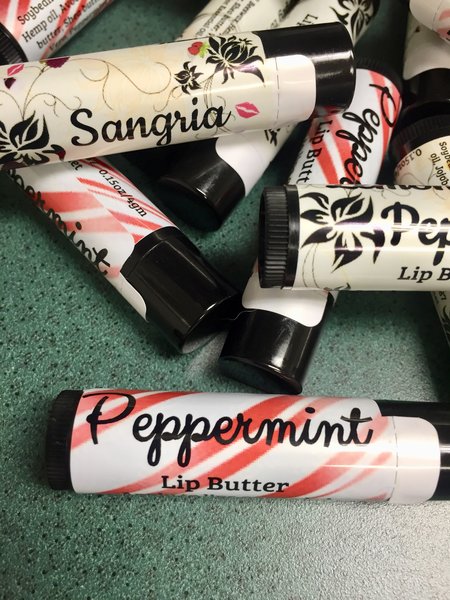 Save when you buy 5 with buy 5 get 1 free! Choose your flavor options, or if no options are chosen a random flavor selection will be sent.
Vanilla Cream




Pink Vanilla (Vanilla in a pink tube)

Cherry Blossom

Coconut Lemongrass




Blueberry




Peppermint

Lemon Peppermint




Sangria

Dill Pickle




Coconut Milk and Peaches

Chocolate
You will love the feel of these lip butter sticks, they have just the right amount of staying power without feeling heavy. The blueberry has a blue tint and the sangria and coconut milk and peaches each have a pinkish tint, but they don't leave color on your lips. All other flavors are without any tint or color.

May contain: Soybean Oil, Sunflower Oil, Beeswax, Hemp oil, Avocado Oil, Jojoba Oil, Cocoa Butter, Shea Butter, Vitamin E, Aloe Vera, Flavor Oil.